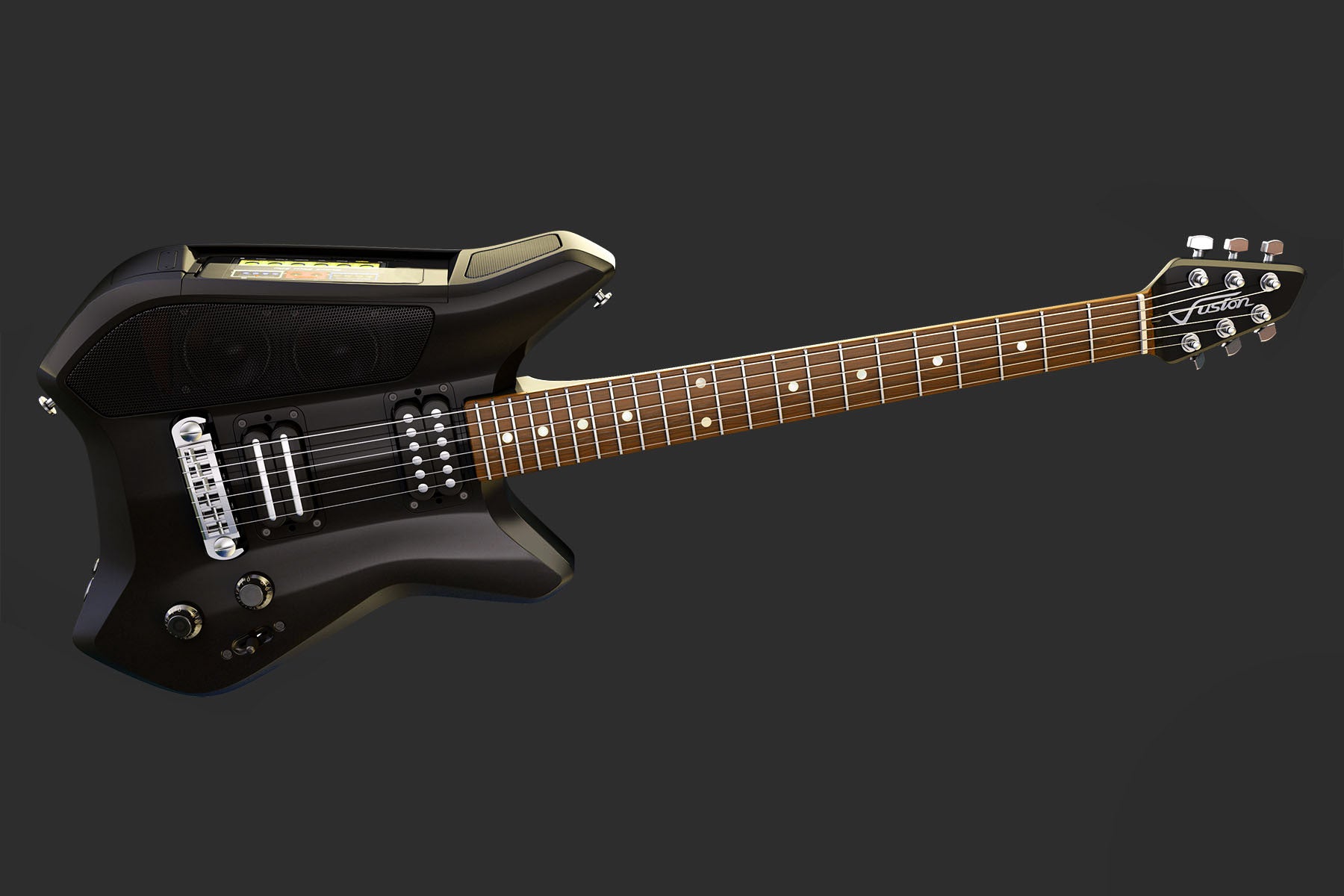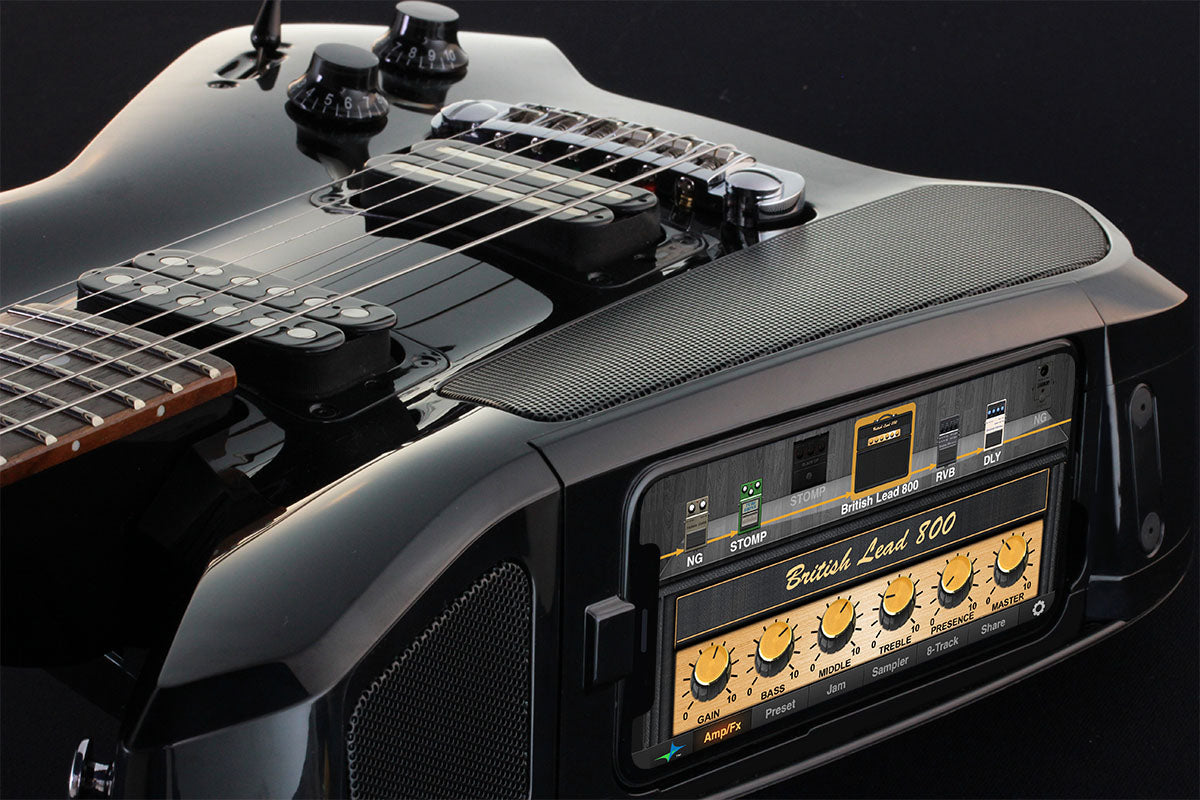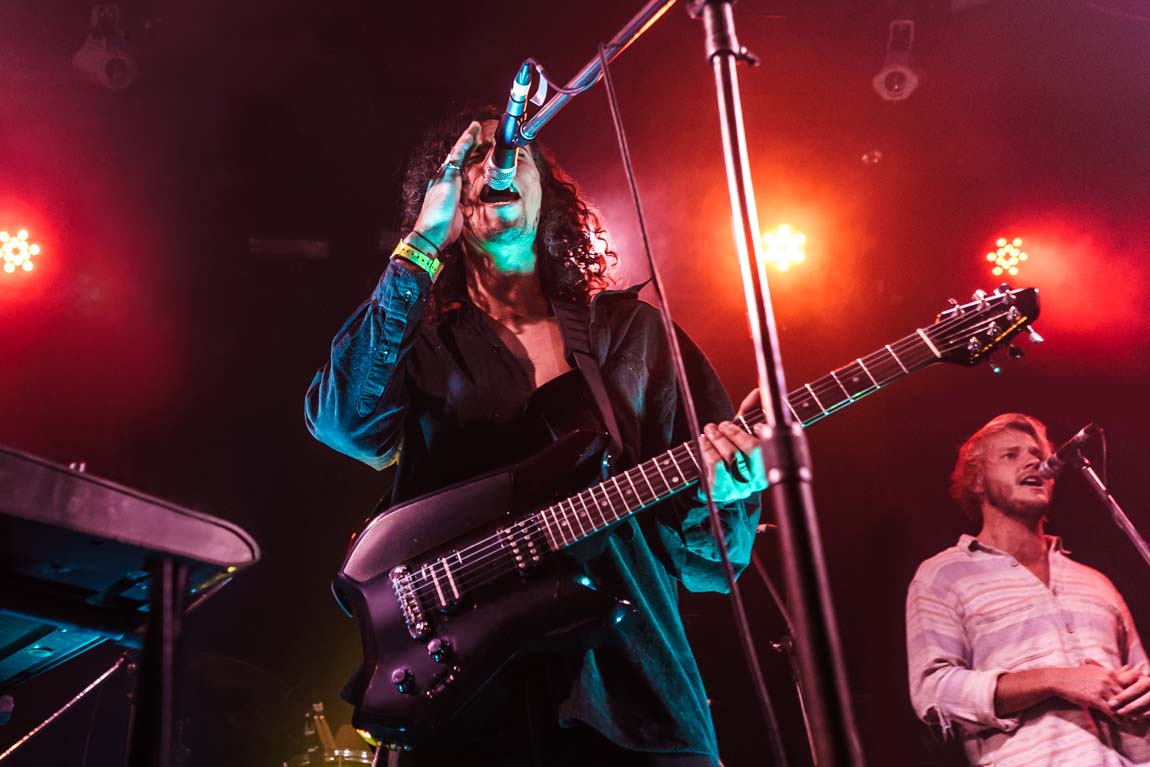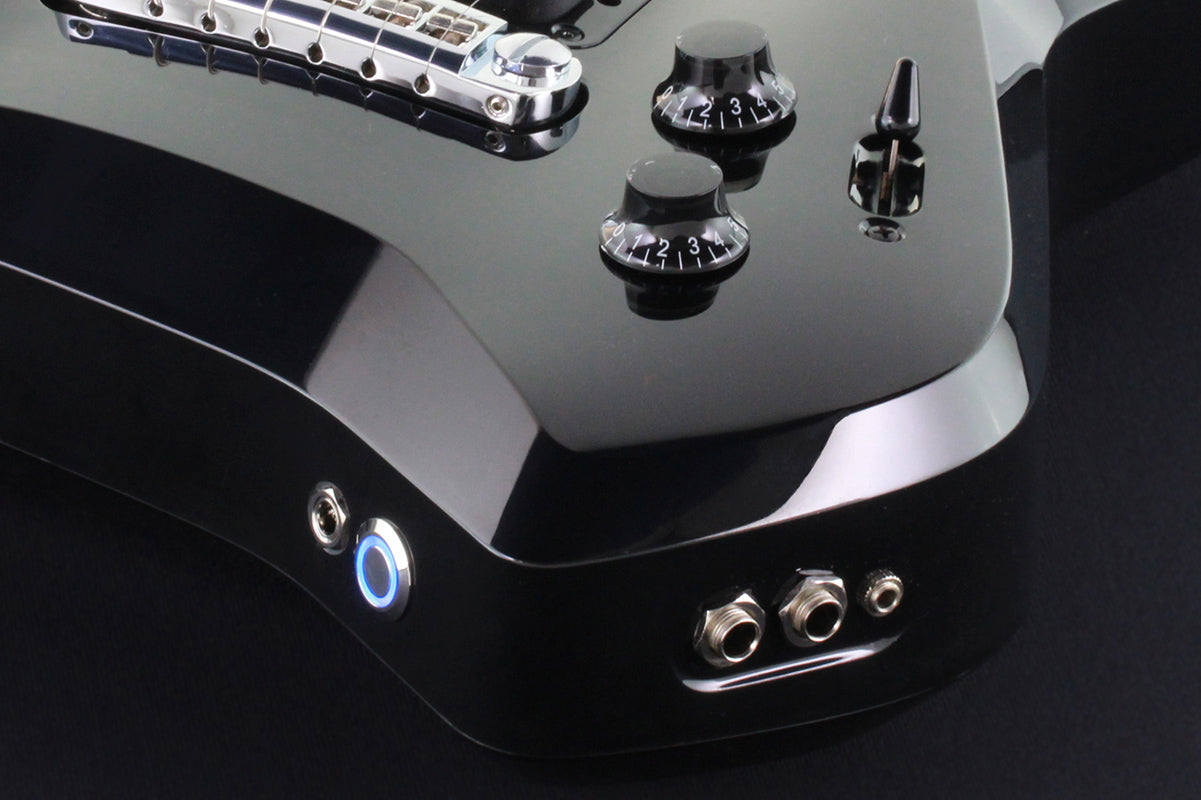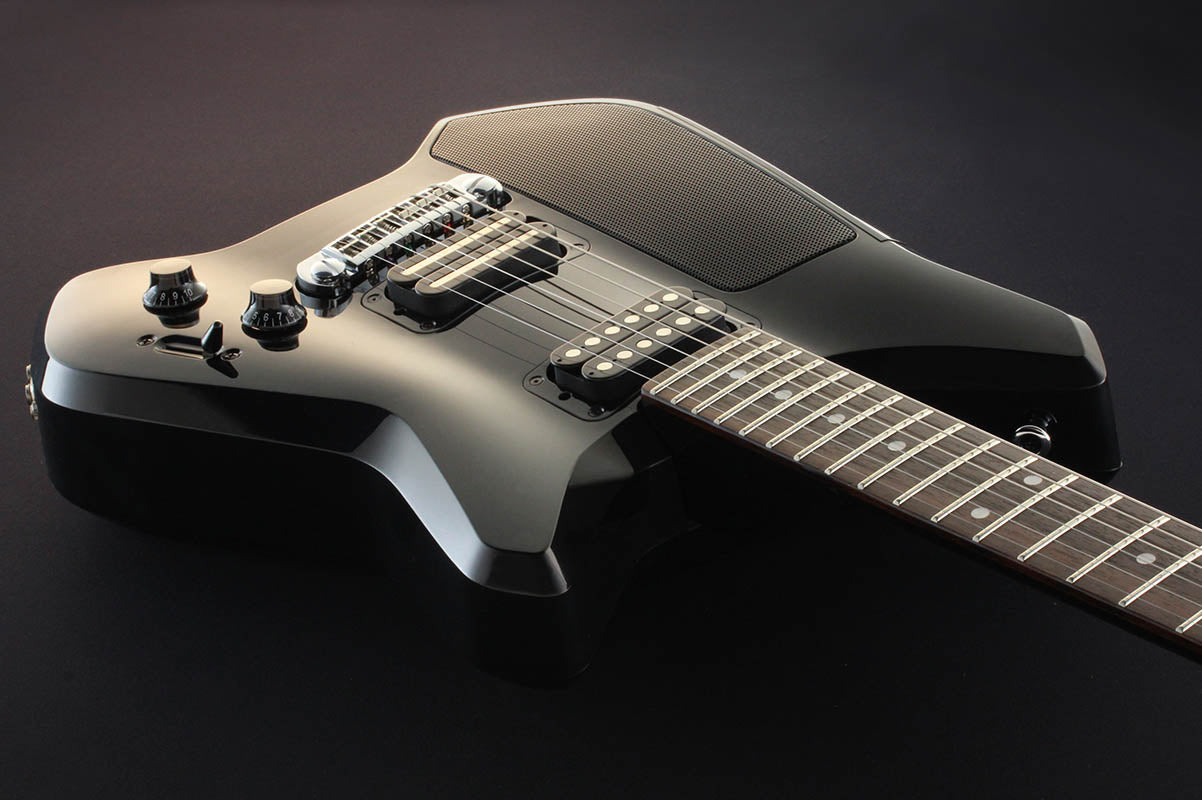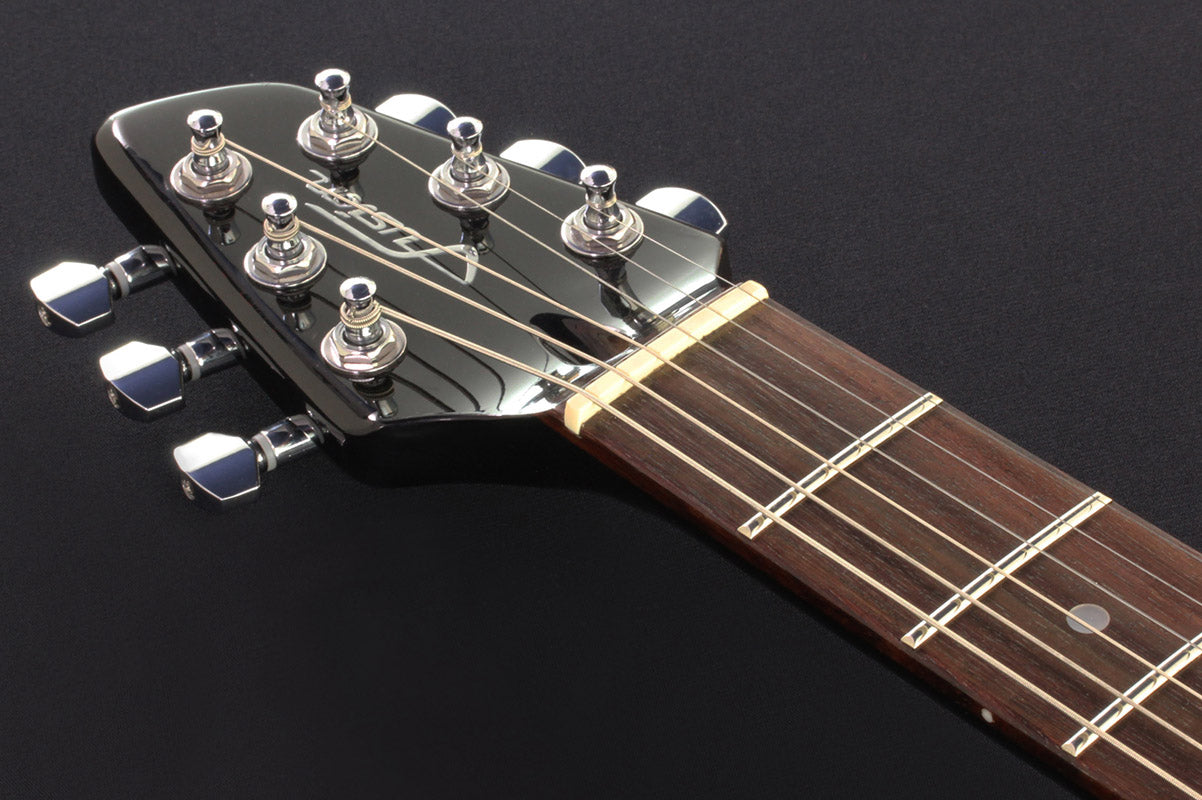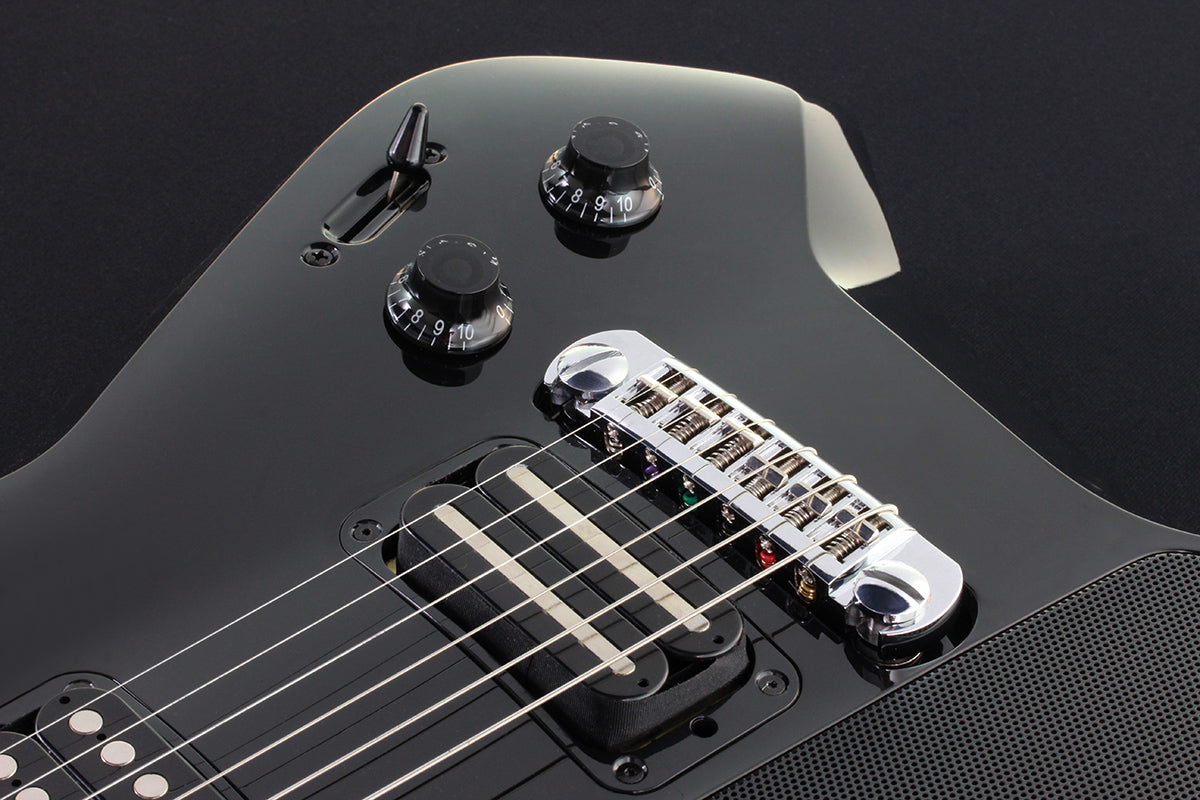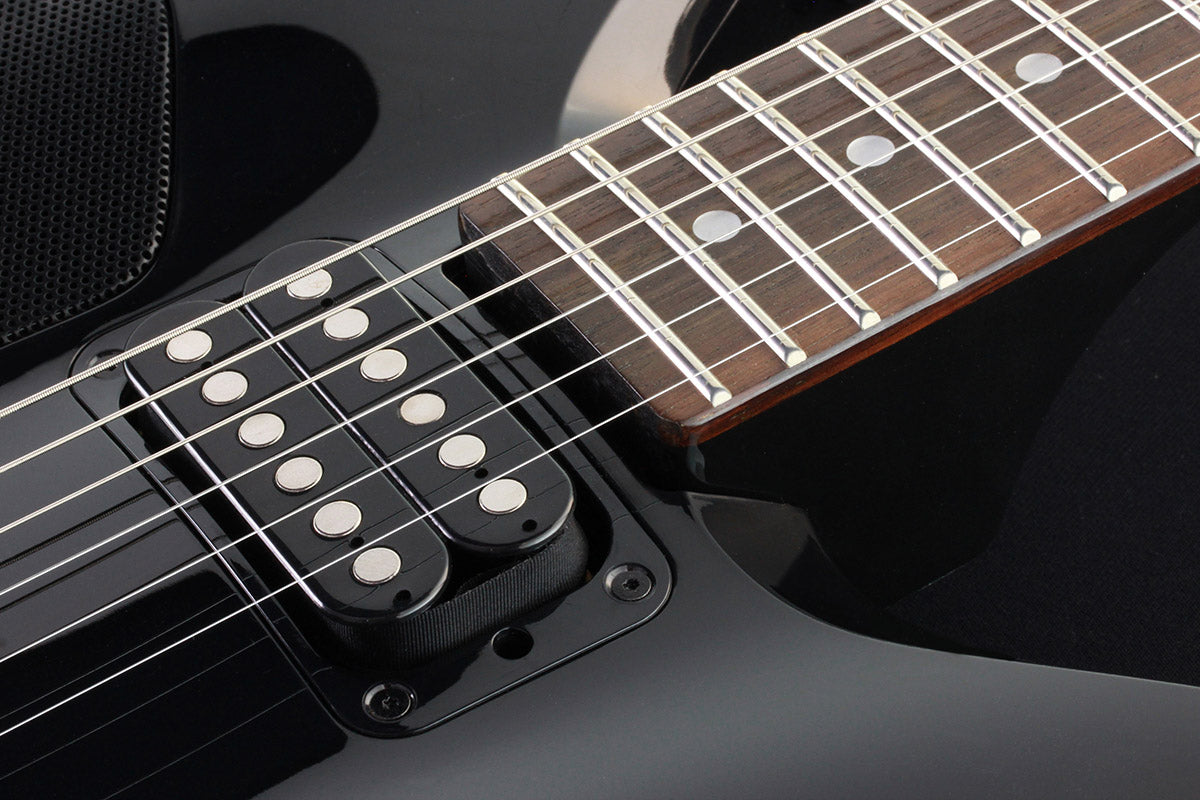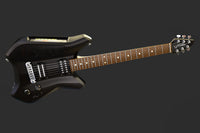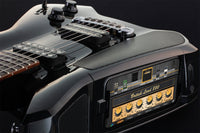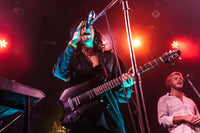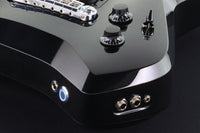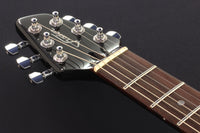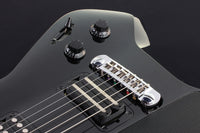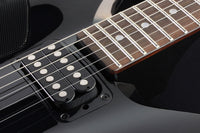 The Fusion Guitar
Fusion Guitar - Rosewood
Sale price Price $995.00 Regular price$995.00 RRPUnit price / per
DESIGNED FOR CREATORS & INNOVATORS
The Fusion Guitar has been designed by guitarists & musicians for guitarists & musicians. As an all-in-one electric guitar, the Fusion Guitar features a built-in Amp & Speakers, making the Fusion Guitar the best travel guitar, as well as the perfect electric guitar for music creators and innovators.
LOOPING WITH A FUSION
Matt Foudoulis instantly creates a song with his Fusion Guitar using two of the best electric guitar apps - JamUp Pro for some classic tones and Loopy HD for a powerful multi-track looper.
Product Specs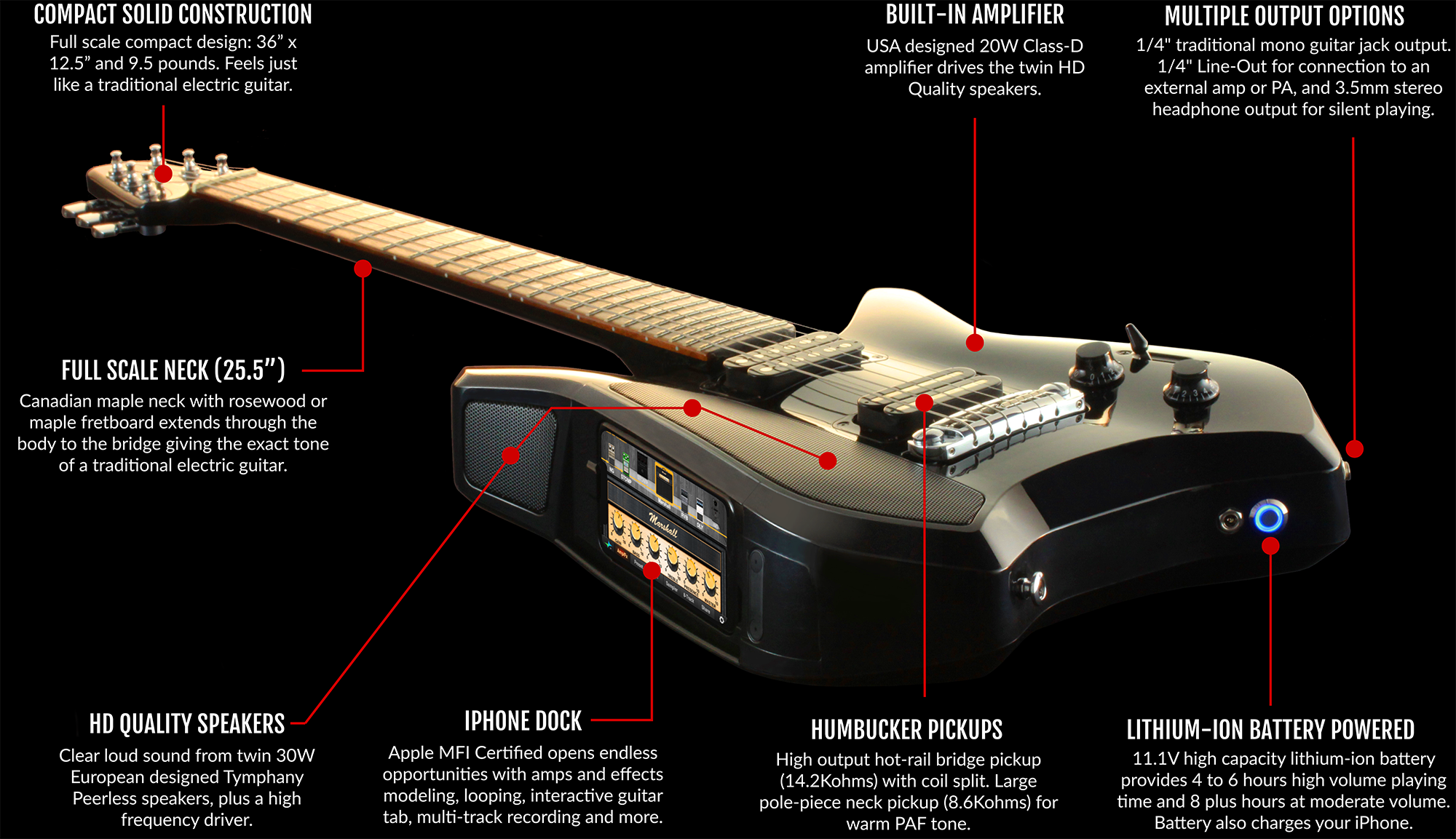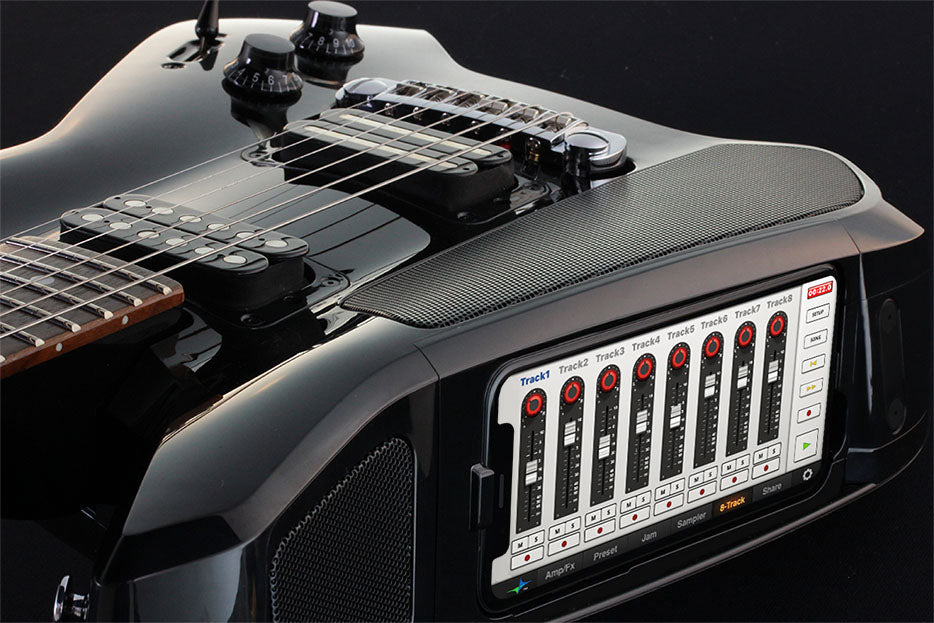 TECHNOLOGY SUPERCHARGING
By harnessing your iPhone's advanced processor a traditional electric guitar becomes a powerful tool for producers, creators and innovators.
Read More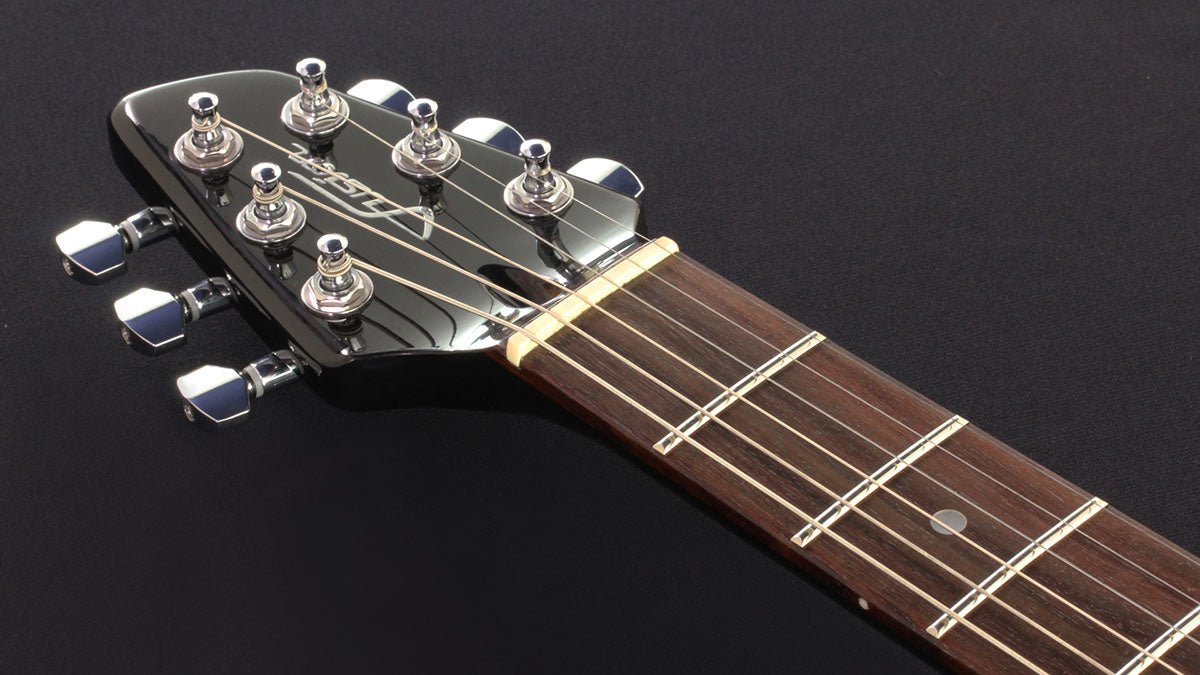 QUALITY MEETS TECHNOLOGY
All of the traditional electric guitar components, from the high-ratio tuners, the tune-o-matic wrap-around bridge to the humbucker pickups are high-quality.
Read More
A PORTABLE RECORDING STUDIO
iOS apps give musicians the tools they want/need to be creative and productive. Your iPhone is a super computer, harness that power.
RECOMMENDED APPS
With just these 4 electric guitar apps you have a full guitar rig with multiple amps & stompbox effects, jam track player, looping station, multi-track recording & editing plus a huge library of interactive song tabs to easily learn the songs you love.